There is no material that is better than natural. And of these, it is the tree that is of most interest to many. Furniture made of wood of any kind creates coziness and extraordinary color, has a calming effect on a person.
Particularly popular was furniture made of pine. But why choose her?
On the extraordinary properties of natural material
First of all, pine aesthetic appearance and low price speaks in favor of pine. All the criteria for the situation in a residential interior, in pine furniture are available. And it will look wonderful, regardless of whether it is simply covered with varnish or some kind of coating, such as "white wax", which is certainly environmentally friendly. Continue reading →
WHAT IS AN ARRAY OF WOOD
An array of wood is wood that has undergone special processing, turning into timber and planks. The array is divided into 2 varieties:
solid – furniture items are made from a single piece of wood;
glued – for the manufacture of this type pieces of wood of excellent quality are used, but having very small errors (knots, chips). The wood is divided into lamellas with the removal of places with defects, and then glued together.
The color of the wood can be white, gray, light brown, reddish, chocolate, dark and almost black. Technologies allow you to change the colors of natural wood. Wooden models are made in various styles (loft, modern), antique wood beds look especially good.
Natural material beds have many undeniable advantages: Continue reading →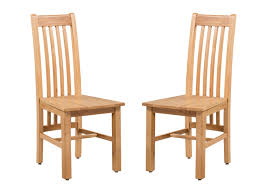 Natural wood chairs combine high quality, operational durability and attractive appearance. Such furniture is chosen by connoisseurs of comfort, solid natural materials. Stylish and high-quality wooden chairs of classical and modern design are presented in the catalog of the Bagsan factory.
What are the features of solid chairs
Natural wood furniture is valued for its special aesthetics and natural energy. Wooden interior items are always relevant and organically fit into different style decisions, successfully combined with other materials: metal, stone, fabric, glass. Such furniture is always an indicator of good taste.
Due to the variety of types of design, you can choose chairs in a classic, vintage style, country, Provence, modern, antique. Continue reading →
Natural wood furniture is an elite interior item that gives the interior decoration a special touch and chic. Ecological purity of the material, its strength and durability – all this is in favor of wooden furniture. However, such products are quite moody in everyday care.
A careless attitude to wooden furniture can lead to rotting, cracking of individual parts, and a change in the original shade. How to care for these interior items?
General recommendations
For a beautiful cabinet or chair to please you for a long time, try to adhere to the following rules, which are relevant regardless of the type of furniture and wood type: Continue reading →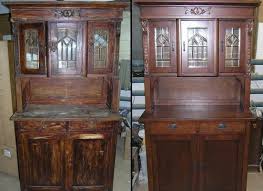 Not everyone can afford to buy new furniture, since for this a considerable investment should be made. And lining old furniture with modern materials is expensive. So is there a solution to the problem if the furniture already requires replacement, but there is no money for it? Alternatively, try to breathe new life into old furniture by restoring it, using budget materials, and a little more of your time and imagination. As a result, your experiments and your imagination will become a real masterpiece, and only you will have such an interior.
In order to restore old furniture yourself, you should adhere to some rules and recommendations.
Preparation of furniture for restoration Continue reading →