Solid chairs: comfort and practicality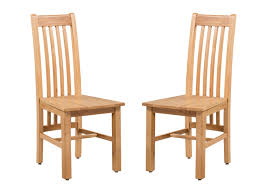 Natural wood chairs combine high quality, operational durability and attractive appearance. Such furniture is chosen by connoisseurs of comfort, solid natural materials. Stylish and high-quality wooden chairs of classical and modern design are presented in the catalog of the Bagsan factory.
What are the features of solid chairs
Natural wood furniture is valued for its special aesthetics and natural energy. Wooden interior items are always relevant and organically fit into different style decisions, successfully combined with other materials: metal, stone, fabric, glass. Such furniture is always an indicator of good taste.
Due to the variety of types of design, you can choose chairs in a classic, vintage style, country, Provence, modern, antique. Elegant interiors with curved legs in natural or dark wood shades are suitable for classic interiors. Such models look spectacular in spacious dining rooms and living rooms. For upholstery of classic chairs, a smooth fabric with an ornament and pearly sheen is often used. Massive products with a pronounced texture will fit into the rustic or ethnic style. Cozy provence, shabby chic will be complemented by white or pastel colored chairs with an aged surface.
Over time, the design and construction of wooden furniture has changed. The luxury and massiveness of antique products have been replaced by ergonomics, practicality and convenience.
Modern models of chairs are distinguished by a number of advantages:
Environmental friendliness: structures made of natural material with safe varnish processing can be used in home and public interiors, including children's rooms. Due to the absence of harmful substances, the products are hypoallergenic and safe for health.
Strength and stability: in terms of strength, wooden chairs are superior to structures made of plastic, chipboard, MDF.
Durability: due to the special treatment with varnishes, the products are resistant to moisture, fungus, mold, ultraviolet, minor damage, and temperature changes. The surface retains a presentable appearance for a long time.
Reliable design: wooden chairs withstand mechanical stress, high loads, daily use.
Comfort: it is comfortable and pleasant to sit on wooden chairs due to the optimal thermal conductivity of the material and anti-electrostatic properties.
The attractive texture of natural wood creates a cozy atmosphere in the room. In the interior, wooden chairs look presentable and noble.
Ease of maintenance: it is enough to clean furniture from dust with a dry or damp cloth.
Choosing wooden chairs
Chairs are an integral element of furniture, so it's important to choose them correctly. For the manufacture of structures used wood of pine, beech, alder, oak, hevea, birch. Wood lends itself well to processing varnishes, stains, tinting and coloring compounds, so you can give the material any shade.
When buying, pay attention to the following points:
The thickness of the legs determines the reliability of the structure: the optimal thickness on each side is at least 2.5 cm.
Furniture should be coated with polyurethane varnish to protect the surface from damage and weathering, as well as comfortable operation.
Check the connection points of the parts; they should not stagger and creak. The most reliable fastening – with the help of scarves and screws.
Stability: the chair should not stagger and slide with and without load.
Convenience and ergonomics: choose the height and shape of the furniture, taking into account individual comfort.
Design and color are selected according to the particular design of the interior or dining area.
It is also necessary to take into account the purpose of the furniture, the location, the dimensions of the room, the maximum permissible load on the structure, the weight of the product, the quality of the upholstery and filler material. If the house has small children, it is worth choosing products without sharp corners.
According to the type of construction, the chairs are divided into two types:
With soft seats and backs upholstered in fabric or leather. This is the average option between a hard chair and a comfortable chair. For decoration, durable wear-resistant fabrics with a texture pattern are used: tapestry, velor, velvet, matting, jacquard, eco leather. Upholstery filling is made of furniture foam.
Classic chairs with a rigid frame: for such models you can separately purchase soft pillows of a suitable color, which are attached to ties or covers.
You can pick up chairs for a house or a summer residence from the manufacturer "Bagsan" at affordable prices. Here you will find chairs for the living room, kitchen, dining room, bedroom, study. The catalog contains models with high and traditional backs of a straight, rounded shape, on straight or curved legs, stools.